Art shows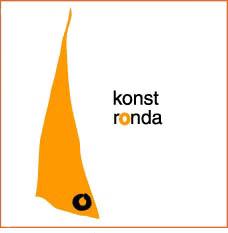 Sollentuna Art Show started in the year 2000 and Margareta has participated every year, except 2001, 2002 and 2017-18. Since 2004 we use our garage for our exhibitions – Gallerie Garage – during the weekend the show lasts. In that way the garage gets cleaned once a year! Pär handles the web page of the whole Art Show since 2009. An event with open house at the participating artists's studios or homes.
From 2004 the artists show one or two (this year 2011 only one) of their pictures or sculptures in a the educational institute Bergendal Meetings, where people can get an idea about which artists they want to visit. Here below we show some pictures from our own participation in the shows.
Go to the Picture Gallery to see many of the paintings. In 2008 och 2009 Margareta also showed some photographs, too, and you can see a couple of them on our photo page.